Hardware
Daly's Expert Hardware provides all our customers with the best quality hardware for all their household DIY services.
Our product list contains a range of hardware tools including:
Paint Fillers

Household Needs

Wheel Barrow Tyre Replacements

Car Accessories

Lubricating Oils

Gardening Tools

Garden Furniture

Fire Side Accessories

Fire Exhausters

Fire Blankets

Oil Sleeks

Household Mats

Household Utensils

Handheld Tools

Power Tools

Work Ware

Work Boots

Bed Linen

Pillows

Bathroom Accessories

Mop Buckets

Storage Boxes

Dryers
For more information on our full hardware stock, call in store or get in contact with Daly's Expert Hardware today.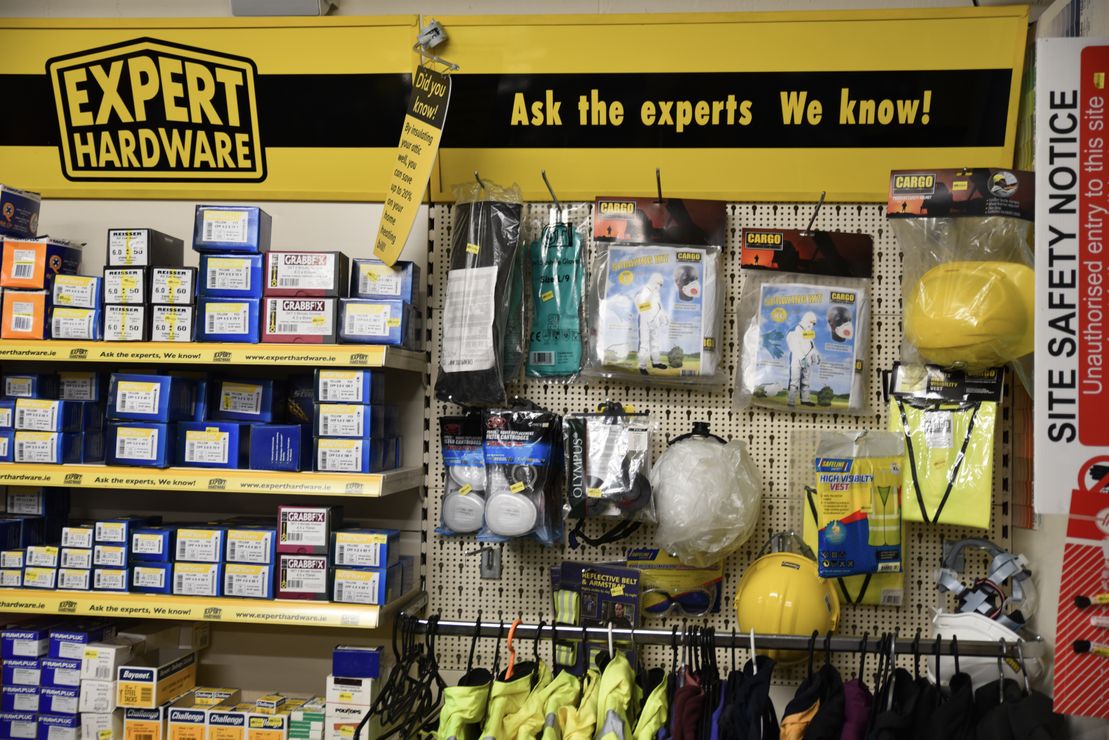 Our Customer Service
If you'd like to start on a household DIY project but are unsure of how to proceed, call into Daly's Expert Hardware today. Our dedicated team of hardware experts are available to advise you on the right products for your purposes. Each member of our team is put through rigours training on all of the items we have in stock. We ensure clients a knowledgeable, friendly one to one customer focused experience.
Whether you're a long time home homeowner with years of DIY experience or just about to undertake your first ever project, you'll find the helpful staff at Daly's Expert Hardware able to assist you no matter what your requirements. From small household repairs to large scale refurbishments you can be assured you'll find the hardware you in need in stock, at a competitive price.